November - Week 2 Schedule
Welcome to Week 2!! Give yourself a pat on the back because you made it through the hardest part of this challenge...WEEK 1 🙌.
Between Thanksgiving celebrations, Black Friday madness, and the general craziness of everything that's going on in the world right now - showing up for yourself has already created more momentum than you know. 💛
This week, we're taking your feedback and kicking things up a notch! We're always dreaming up different ways to move. Sometimes they work, sometimes not so much 😝. We hear your feedback on Step Cardio and we're working on a better format already!
In the meantime, we've got new workouts and NEW Mini Challenges for you! 😻 Whether you're following the Full Body Fit Guide or not, our goal is to help you work smarter, not harder to get gym results without the gym.
One of the best ways to ensure you're making progress is by regularly testing yourself on the same movements. 💪 Kinda like trying on the same jeans to see if they fit different, these Mini Challenges are here to keep your body moving and fitness improving!
Because we have new videos coming this week, they may not be clickable in your schedule yet but we aim to post them the day before each scheduled workout (EST). ⏰
Sending the biggest hugs,

Frequently Asked Questions

What if I miss a workout? – No problem! The goal of this challenge is to rebuild your routine and make movement a habit lasts. So long as you're making an effort to move every day, it doesn't matter if you miss a workout here or there.
Remember: your results are the average of what you do over time. So long as you're moving most days, that's what counts!
What if I don't have weights? – For Full Body workouts I recommend using a lighter set of dumbbells (5-10 lbs) and a heavier set of dumbbells (15-30 lbs). That said, if you don't have access to dumbbells, try one of these common household substitutions instead:
LIGHTER WEIGHTS
Cans
Water bottles
Wine bottles
Milk jugs
Gallon jugs
HEAVIER WEIGHTS
Cans
Bag of rice or dog food
Backpack full of books
Laundry detergent jugs
Toolbox
In general, you're looking for household items that have secure closures are either easy to grip or have easy to grip handles. If using a bottle or bag, make sure it's fully secure before starting to avoid any spills.
How can I level up my results? – Get our NEW Full Body Fit Guide! This guide works smarter, not harder to get gym results without the gym. All it takes is 30 minutes, 3 times per week, and a couple sets of dumbbells.
During the Made To Move It Challenge, our daily videos will focus on getting active and exploring ways to move that work for you. If you're ready to level up results and learn how to build more strength with less weight, then Full Body Fit has 12 exclusive workouts waiting for you!
What is "Movement of Choice"? – Every movement counts, whether you do it all at once or break it up throughout the day. This could be as simple as doing yard work, walking around the block, or if you're feeling more adventurous trying another one of our videos on YouTube.
Aim for about 60 minutes of movement per day (this includes your scheduled workouts) to maintain your metabolism and reinforce the habit of staying active!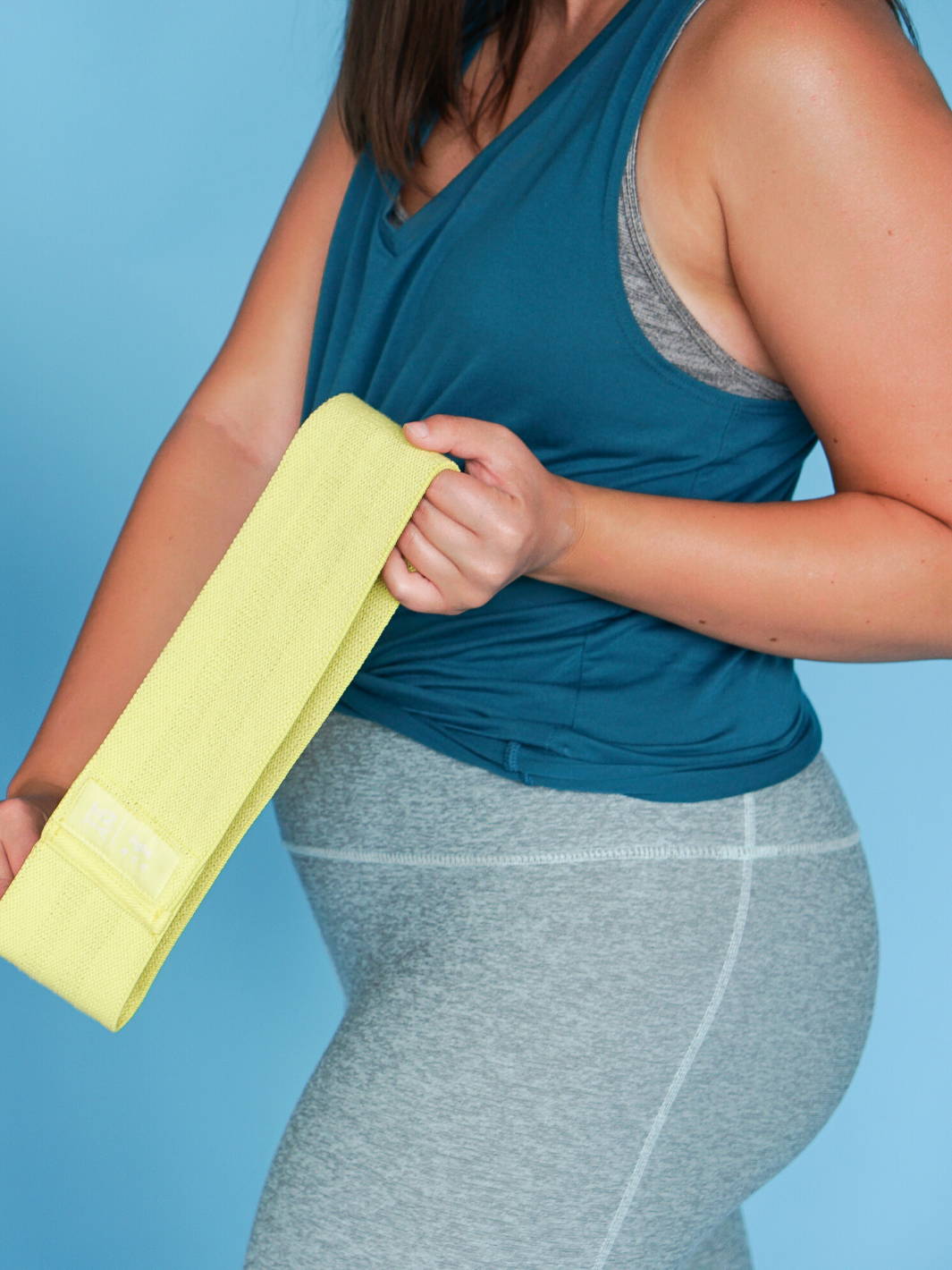 The Team Bands are back in stock! Here's what sets our bands apart:
✔ Non-Slip Strips for a secure fit that will not roll, ride up, or slip down during training.

✔ Durable premium fabric blend that will not snap, break, or bag out over time.
✔ Progressible start from where you're at, then progress through resistance levels as you go.
✔ Versatile from hurt-free HIIT to full body training, these bands will level up any workout.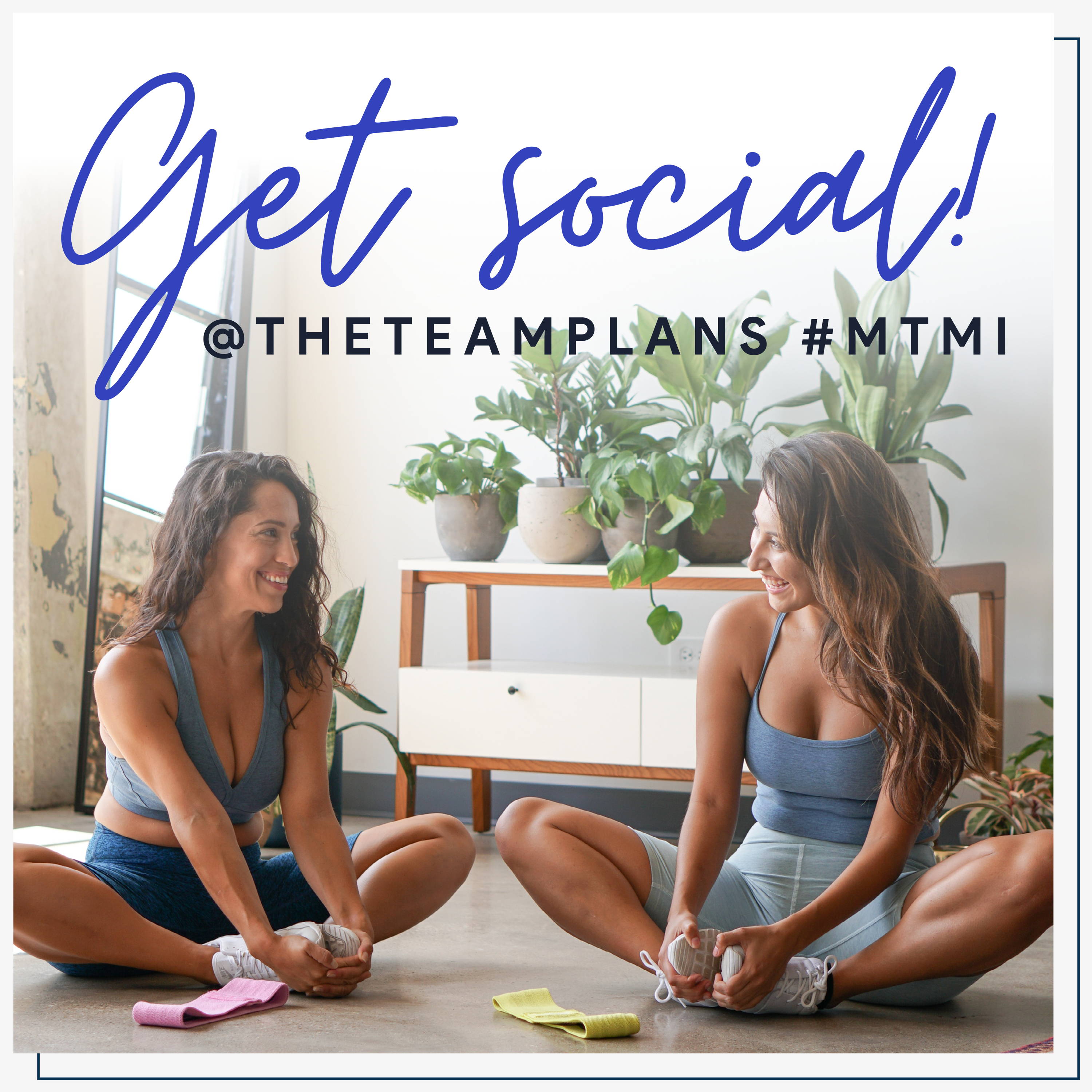 The best way to give support and feel supported is to connect with us on Insta! Tag @theteamplans and #mtmi for daily love from your community.
To make sure you get the most out of this challenge, make sure you review our Frequently Asked Questions. Chances are, what you're looking for is in here!
✔ Build lean muscle without the bulk

✔ Full body workouts, 4 times per week
✔ At Home & Gym options included
Bonus: Team Insiders Facebook Group
Bonus: Meal Prep & Grocery Templates
✔ Gradually lose fat and improve definition

✔ Full body workouts, 4 times per week
✔ At Home & Gym options included
Bonus: Team Insiders Facebook Group
Bonus: Meal Prep & Grocery Templates
✔ Kickstart a larger weight loss journey

✔ Full body workouts, 4 times per week
✔ At Home & Gym options included
Bonus: Team Insiders Facebook Group
Bonus: Meal Prep & Grocery Templates
---